How would you describe UX writing? Is it something that only designers or developers should do? Or can anyone else benefit from writing User research documents? In general, UX writers are responsible for creating intuitive, effective, and delightful user experiences (or UIs).
They also develop wireframes, flowcharts, and other design artifacts that communicate the information needed for a successful product launch. User experience (UX) writing is a skill that has become essential for web designers and developers. UX writing skills help them create better websites and apps that are easier to navigate and use.
As the digital landscape evolves, the demand for high-quality web copy has increased. It means that becoming a certified web copywriter is no longer a luxury. It's a necessity. Several excellent UX writing fundamentals course options are available today. However, some are better than others. This article lists the top UX writing courses available today.
Top UX Writing Certification Courses
1. Certified UX Writing Certification Course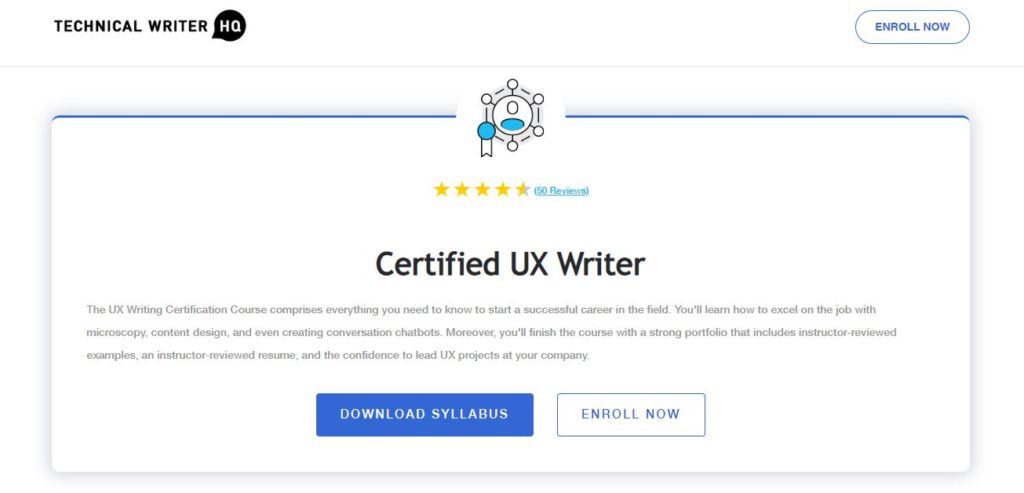 This UX writing course is a courtesy of Technical Writer HQ, that allows you to nourish and upskill your UX writing knowledge. UX writing certification course is a beginner friendly detailed UX writing course that has the potential to gear up user experience writing skills by teaching you the detailed aspects mandatory to master the field. This UX writing course teaches you the complete fundamentals of UX writing such as content design process, drafting microcopy, audience analysis, memorable experience framework, and the principles of UX writing. 
This course is a perfect choice for the freshers candidates who want to learn about the UX writer's role, their responsibilities and skills. By enrolling to this course, you get the access to the most useful yet professional content design myths that a UX writer must be well aware of. 
Explore course contents here. 
2. UX Writing Academy with UX Writing Hub
This UX Writing Hub's course is designed to teach you how to write excellent user experience (UX) documents. This course covers everything from creating wireframes and prototypes to designing user flows and personas.
You'll learn about the different types of UX writing, including user stories, functional specifications, and requirements documents. By the end of the course, you'll be able to create high-quality UX documents.
3. UX Design Institute
This course offered by UX Design Institute provides two options. One is an intensive 12-week course that teaches you how to create user flows, wireframes, and prototypes.
It includes lessons on usability testing, gathering data, analyzing results, and conducting interviews. The second option is a six-month course that focuses on creating personas, user journeys, etc.
4. UX Writing Bootcamp
This UX Writing Bootcamp offers three levels of training. Level 1 is a one-day workshop that teaches you how to use Microsoft Word, PowerPoint, and Visio to create wireframes, flowcharts, and prototypes.
Level 2 is a five-day course that teaches you how to create wireframes, flow charts, and prototypes using Adobe Illustrator. Finally, level 3 is a 10-day course that teaches advanced techniques such as building personas, user journeys, etc.
5. UX Writing Masterclass
This UX Writing Masterclass is a four-hour live class that teaches you to write practical user experience (UX) documentation. You will learn how to create personas, user journeys diagrams, wireframes, and more. After completing this course, you must write adequate user experience documentation.
6. UX Writing with Kinneret Yifrah
If you've done your research on UX writing, then the chances are that you've come across the name Kinneret Yifrah. Apart from being a bestselling author and speaker, he has taught people to write compelling user experiences for over 15 years.
He was even featured in Business Insider's list of top 20 most influential people in UX. He is currently offering a free UX writing masterclass online through his website.
7. UX Writing at Berghs School of Communication
Berghs School of Communications offers a 12-week course called User Experience Writing. In this class, students learn about user experience design (UX) and how to write for users.
Students learn to identify user needs and problems, understand their goals and motivations, and develop solutions based on these insights.
8. UX Writing Course at UC Berkeley Extension
The University of California, Berkeley Extension offers a four-week course titled User Experience Writing: How to Write Great User Documentation. During this course, you will learn about user experience design and writing adequate documentation. You will also learn how to conduct interviews, analyze information, and create personas.
9. UX Writing Course at Stanford Extension
Stanford Extension offers a seven-week course titled User Interface Design and Usability. In this course, you will explore what it means to design usable interfaces, how to evaluate them, and how to document Error messages. You will also learn about interviewing users and collecting feedback.
FAQs
Here are answers to some of your most frequently asked questions regarding UX writing courses. 
What to Look for in a UX Writer Course?
Which course is best for you depends on your needs and goals. It would be best to start with the free lessons or free versions of systems. Then work your way up from your First UX writing job. Free courses offer an opportunity to get started without spending money upfront. However, they may not be as thorough as paid UX writing and content courses.
Paid courses usually have more content, so they take longer to complete. But if you're looking for a career change, this could be a good option. If you want to learn how to write user experience documentation, then this might be what you need. You can find out more about each course by reading their reviews.
What Do I Need to Know Before Taking a UX Writing Course?
Before taking any online Technical writing course, make sure you know what you want to achieve. Ask yourself:
Do I like to learn how to create user flows?
Do I like to learn how to create wireframes?
Do I want a crash course in usability testing?
Do I want all the tools and resources necessary to succeed?
If you don't know what you want to learn, it's hard to choose a Good UX writing course.
How Long Does Each Course Take?
The length of time required to complete most Conversational writing courses varies depending on the type, of course. The time required to finish an introductory course ranges from 3-6 months. On the other hand, a comprehensive course takes between 6-12 months to complete.
Which Courses Are Available Online?
Most online UX writing courses are self-paced. That means you can log into your account at any time and continue where you left off. Some courses require you to sign up for a monthly subscription. Others allow you to pay per lesson.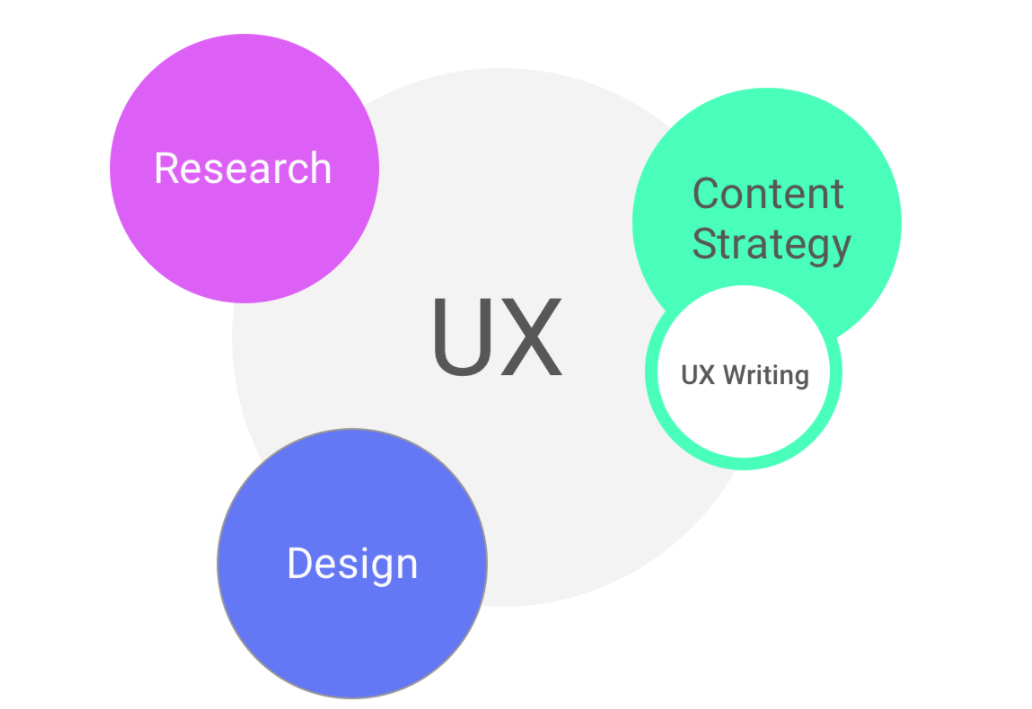 Can I Get Help Along the Way?
Most online UX writing courses include access to a community forum to ask questions and receive answers from other students.
Who Should Consider Taking These Courses?
Anyone who wants to improve their UX writing field skills can benefit from these courses. Anyone interested in learning how to design and develop websites and mobile applications can also benefit from these courses. They teach you to create compelling user flows, wireframes, and prototypes.
They also teach you how to conduct usability tests, gather data, and analyze results. They also provide you with valuable tips and tricks when creating user experiences.
Conclusion
User experience writing can be challenging to get started. However, once you start writing, you'll find yourself learning new skills and gaining valuable insight into your work.
Thus, if you want to become a better writer, check out some of the courses above. They're all designed to help you improve your UX skills.