So you want to know how to write a nonfiction book, that's great.
Knowing how to write a book and having a clear understanding of what book writing software to use are essential basics of writing your first nonfiction book.
When you turn to guides like this that teach you to handle the process, however, you will realize that it is not quite as hard as you thought. Learning how to write a nonfiction book is something you can do once you have the right information.
Learning how to write a nonfiction book provides you with the unique opportunity to share a special knowledge or experience that you have. It enables you to help others or to become an authority in your industry.
You can help people solve a problem, or you can talk about an important issue. When the intimidation wears off, and you get this done, you will realize that your decision to get your nonfiction book out there is one of the best you've ever made.
Following these steps will make the process easier:
Start with the idea
Identify your reason for writing
Narrow down the topic
Do your research
Structure your book
Start the first draft
Consider your audience
Expand on your main points
Create milestones and set goals
Get a professional book cover
Edit thoroughly
You will find as you read on that writing that book is not as daunting as it seems and it can also be a lot of fun.
Whether you are writing a nonfiction book or the first time or the tenth time, it never hurts to use a good template.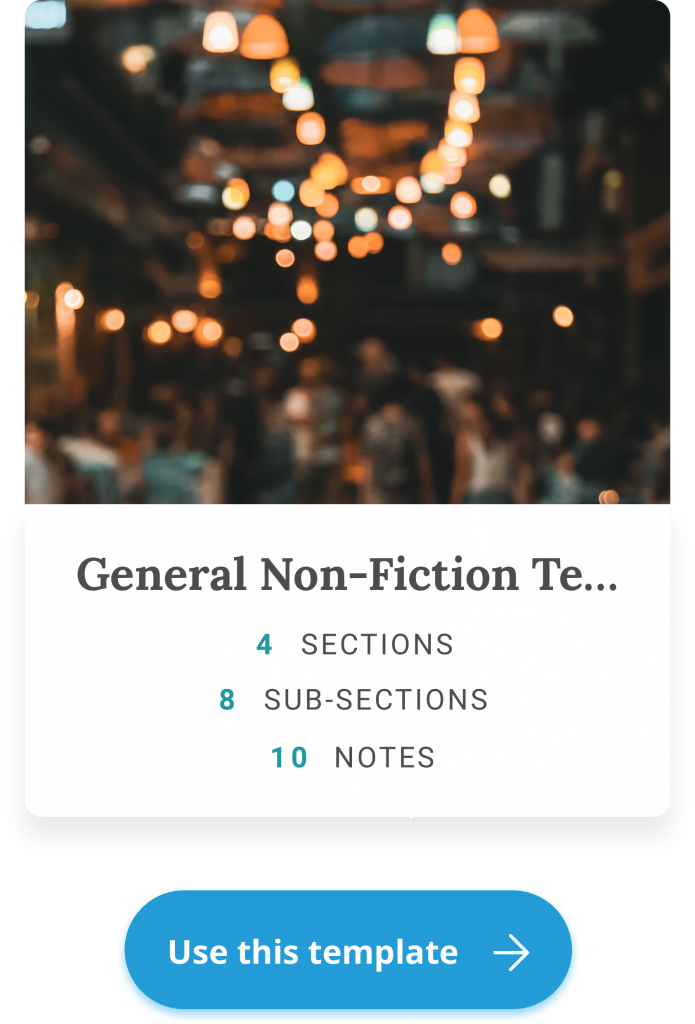 A template helps you stay on track and ensures you don't miss anything. It makes these 11 steps even easier to work with:
How to Write a Nonfiction Book
1. The Idea
As with every new project, your initial concern would naturally be how and where to begin. No matter how clear or organized your idea seems, the beginning is often messy.
You may look at the size of the project and start to doubt your skills and abilities. The truth is that these fears are almost always unfounded.
For nonfiction writers, structuring your book can be a tough task and you get confused as to where which topics should stay.
If you follow this guide, you will level all your doubts and your book will get started in no time. What you need to do is to spend some time finding your idea, researching that idea and organizing your thoughts. The clearer your thoughts are, the better for your book.
The ideal place to begin writing your nonfiction book, therefore, is to decide what you want to talk about. What is the burning issue in your heart that you want others to know about?
If you are reading through this guide, you probably know what that is already. Figuring out what you want to talk about is the ideal place to begin your nonfiction book.
2. Determine How to Write a Nonfiction Book in a Way That Fulfils You
You need to decide what the success of your book means to you. What, specifically, would you need to achieve to feel fulfilled?
It is essential that you are satisfied.
If you do not know what you want, you can have a hollow feeling with regards to your book's success that makes you question writing it.
The success of a nonfiction book is based on what it was written to accomplish.
For some authors, this would be merely helping someone else.
For others, it would be the gift of being able to share their experiences with the world as in the case of memoirs.
Other nonfiction books are written to win literary awards.
Some are written to express an obsession or a love for a topic.
You can write your book to help promote your business and draw sales.
You can write it because becoming an author on the topic will translate you into an authority on the topic.
Whatever your reason for writing to know how to write a book, it is vital that you are clear about it. This can save your sanity on days when the project feels tough. It can also help with your sense of accomplishment when the book is out there.
Your definition of success can even determine how much you want to spend in terms of money and energy to make your book work.
So, this is where you start. Get clear about your book idea and also get clear about what success with your book means to you.
3. Finding Your Topic
Sometimes, what you want to talk about might be precisely clear to you. Other times, it would take a little brainstorming for you to figure out what this is. It is advantageous that you brainstorm.
Use Portent's Content Idea Generator to generate ideas based on any subject you have in mind.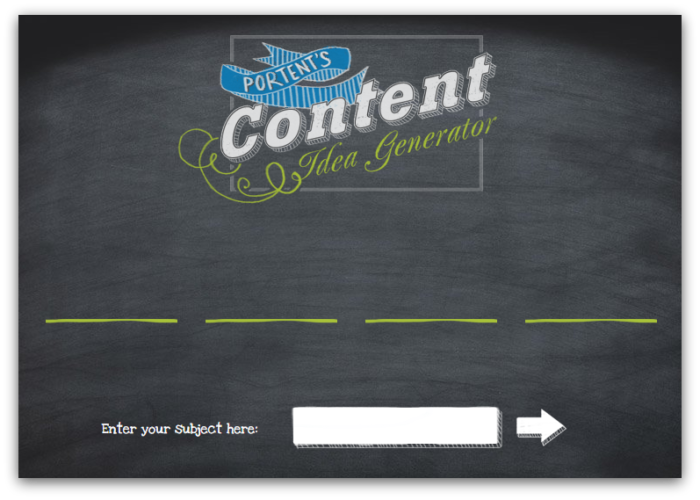 Make sure you have an organized list of the ideas that you come up with. Brainstorming your book ideas before you begin writing will keep you from jumping off to the next more attractive topic when you are halfway into your book.
Use the online mind mapping tool by Mind Meister for brainstorming.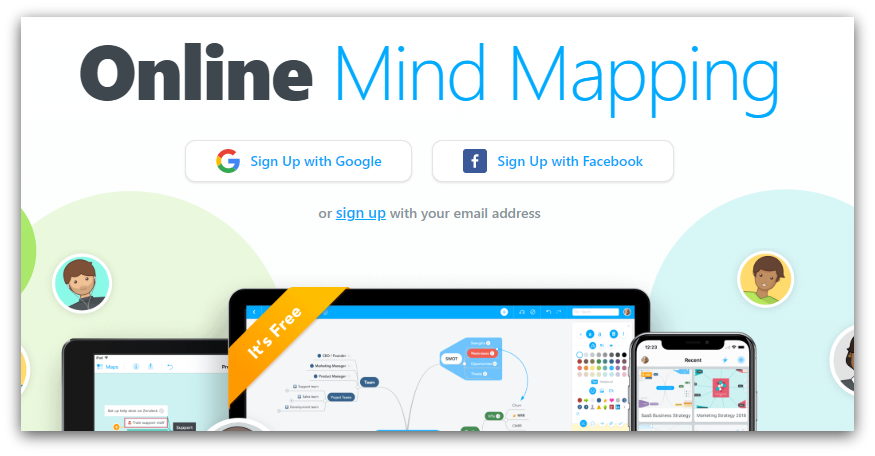 This can help you complete the book you have started. A surge of positive energy flows with finishing your book project.
A lot of writers end up with a collection of half-finished projects and nothing more despite knowing how to write a novel or a nonfiction book. The best way to avoid this situation is to brainstorm your book ideas before you begin writing.
Choosing the Topic
In the beginning, the idea you have chosen is usually a broad representation of what you want to write. Now, you want to give it a name that readers can call it and that will entice them to pick it up.
Use Hedgehog Concept for finding a great topic for your nonfiction book. Read all about this amazing concept here.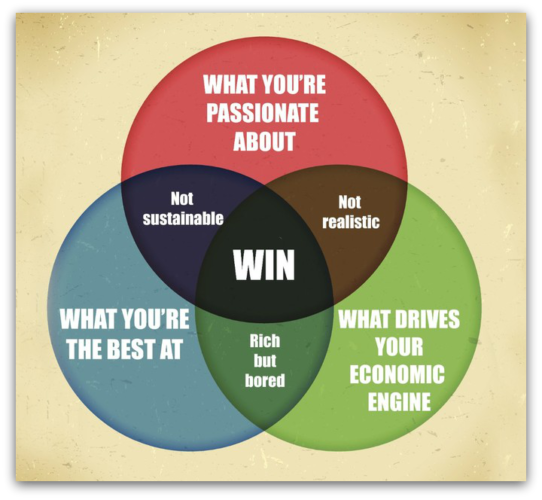 Here are a few great tips to help you with choosing a great topic for your nonfiction book:
Check on the bookstore for other books in your genre.
What are the similar books on there?
Can you figure out what your book category and subcategory is? Look through similar books on Amazon and you should determine these easily.
You can choose to name your book along the lines of what other accomplished authors in your genre call theirs or you can choose to name it what you find fanciful and catchy.
An easy way to choose titles for nonfiction books is to keep it simple, descriptive, and to include keywords.
Make sure that the title you give your book represents its message. This is very important to the reader and their perception of your work.
4. How to Write a Nonfiction Book with Research
When you have several book ideas listed, you must choose which one resonates with you the most. It is advisable that you write something you feel qualified to talk about.
It could be that you have enough experience in that field or that you have done some exceptional work that you want to share. If you are finding it difficult to choose just one idea, then narrow the list down to three ideas.
Once you have done this, you will need to begin researching the topic or topics. Find out whether there are already books on the topics or on similar topics. What are these books about specifically?
Research Your Readers
This is the most critical part of your book journey because you do not want to write a book that is stuck on the shelves unread. You need to understand your readers if you really want them to read your book.
After all, what's the point of learning how to write a book if nobody reads it?
Try finding answers to following questions:
Who is your audience?
Who are the people who are most likely interested in your topic?
What do these people want?
What are their unique characteristics? For example, how long can they concentrate on reading?
How does this affect the length of your book?
It is your job to fill in the specific needs of your audience when you are writing your book. This will go a long way to keep you from wasting time writing a book that makes no impact.
Visiting online forums and groups that are already talking about the topic is an excellent way to find your target audience.
Research the Material
You may be writing the book from your personal experience which may make it easier to come up with the material.
This is one of the best benefits of nonfiction as opposed to fiction where you have to develop characters and new worlds. If you know how to write a novel, I'm sure you know what I'm talking about.
It is vital that the facts are accurate, however. Since this is a book that is less about imagination and more about purpose.
Make sure that the solution you provide through your book is accurate. The best way to do this is to double check your facts.
5. Structuring Your Book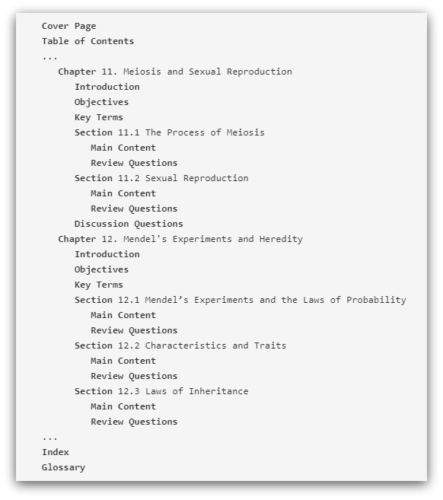 Now that you have all the preliminary issues sorted out, it's time to start writing the book.
You need to give your book a structure. Nonfiction books become easy to write when they have a skeletal work for you to follow. You can achieve this by creating an outline. Use book writing software and tools for assistance.
Besides, writing a nonfiction book is serious business since your audience wants the information that you provide. They need you to help them solve a problem through the content of your book.
The Outline
Your outline is where you organize your book. It is your nonfiction book's design.
A table of contents will help the reader quickly find portions of the book that they need for immediate use. It is helpful when your outline is detailed. It will be difficult for your book to convince its buyers when it has an inadequate outline.
Here is an example of how to outline your book based on its structure you just created: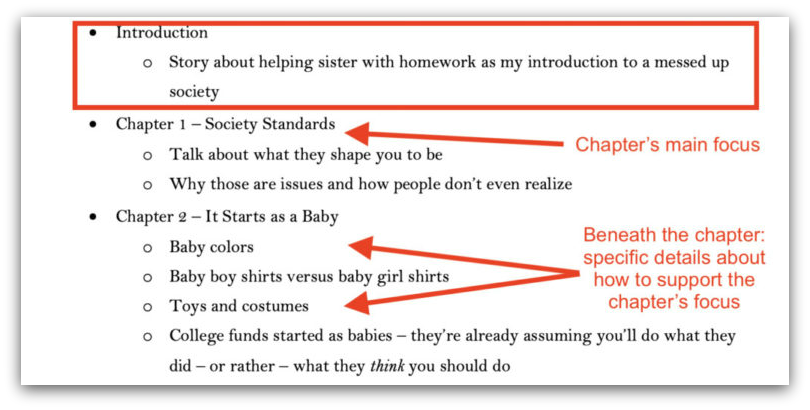 It also saves your sanity when you begin writing and keeps you from diving away into irrelevant information that your future reader may not need.
Your outline must include all the significant points that you want to cover in your book.
Organize your book outline in a way that immediately shows your reader what help your book can offer them.
A nonfiction book outline usually has an introduction, chapters that contain headings and subheadings, and a conclusion. The information contained in the book must be expressed in a way that it flows from one chapter into the next in a logical manner. Knowledge should be expressed in full by the time they reach the end of the book.
Go back to the characteristics of your audience.
What kind of readers are they?
Are they beginners or do they have some knowledge of what you are trying to say?
Maybe they are even advanced readers in the field.
Build momentum in the book by ensuring that they learn something specific and genuine.
Make sure that your reader ends the book feeling satisfied as though their problem has been solved or they have obtained the key to the solution they want.
This way, they will be waiting for your next book.
6. Your First Draft
You can begin writing as soon as your outline is ready. If needed, you can take a course on how to write a book that will help you get better at writing.
Writing always requires lots of rewriting and multiple drafts. You may even end up discarding your first draft entirely. When writing the first draft, however, all that you need to do is put your thoughts down.
Follow your outline. Think back to the characteristics of your audience that you identified. You will need this knowledge again to determine the tone of voice you need to use in speaking to this audience.
Should you be formal?
Can you informally speak to them?
Can be you conversational?
Determining this will help you decide what tone you ought to use in your writing. So, it ensures that they do not drop the book because it's too formal or too complicated for them to understand.
The first draft is essentially just filling in the outline. When you see it like this, it becomes less daunting.
At this stage, you might become overwhelmed. But, the truth is that you have finished tackling a big and difficult part of the book writing process.
You have identified your target audience, figured out their problem for which you have a solution, and you have created a solid outline. You are well on your way to completing your book.
Remember, you are not working to make your book perfect. Instead, you are trying to fill your outline and to express that idea that you have.
You will have time later for editing and perfecting. Look at your book through its stages as presented in the outline. Your goal is to make sure that each step in the outline is filled out.
7. Consider Your Audience
The easiest way to flesh out your first draft is to pretend that you are having a conversation with the ideal reader.
You are telling them how to solve the problem that is outlined in your book.  Now, the conversation is not a serious one. You are chatting with them. Your tone of voice depends on what kind of audience they are.
Here are four types of conversations that will give you an idea of what will work best for your audience.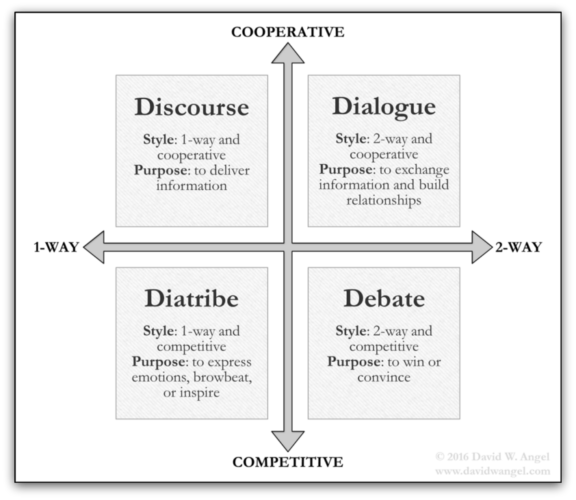 Here are three ways to talk to your readers and make them feel better:
Write your conversation on the topic.
Share your insights and your experiences with them.
Share your suggestions on how the problem can be resolved.
Your first draft is not where you deal with punctuation and grammar hacks. Your first draft is where you just write.
This method helps writers remain focus and approach their work with a flow that fast tracks it. Stopping to edit your first draft can distract you and make you lose the sense of what you are writing. There will be an entire phase of your book journey dedicated to that.
8. Flesh out Every Heading and Subheading
Make sure you are writing in detail and that you are offering suggestions and advice along the way.
Knowing how to write a nonfiction book may make you feel vulnerable if you are including personal experiences. However, this will help your readers trust you and relate to you. So, as much as you can, include these.
Make your first draft seem like you are advising a friend who has come to seek advice to resolve a problem. This approach makes it easier for you to write it and it also makes the book fun and easy to understand for the reader.
9. How to Write a Nonfiction Book by Creating Milestones
The most challenging part of learning how to write a nonfiction book is holding yourself accountable. Your book can get started and you could get as far as your first draft but never finish it.
This is due to procrastination and the fact that your deadline is self-imposed if you have one at all.
However, a book that does not get finished will not be read by anyone no matter how much time you spent writing it. In the end, it will have been a waste of time if you never see it through to completion.
Consequently, it will not answer the questions or solve the problems that you wanted to tackle. It cannot do any of these from your personal computer.
Your book needs to get to the reader to be able to help them. It can only get to the reader if you finish it. Now that you are on your first draft, you will find that you will be much more prone to distraction and procrastination.
Filling out that outline can feel all too burdensome. This is where setting up writing schedules comes in. You have got to hold yourself accountable. How do you do that?
Begin by setting a deadline for finishing your book.
Put the end goal in mind which is to publish your work: When do you want your book on the online bookstores or in the hands of your readers in physical form?
Set a Schedule for all Phases of Publishing
In the larger scheme of things, writing your nonfiction book is just the first step.
Create timeframes for things like cover design, formatting, and editing.
Keeping these bigger goals in mind and placing timeframes on them enables you to write.
Figure out how long editing will take and the amount of time you need to spend writing so that you have enough time for all these other goals.
Having a schedule will push you to complete your writing faster as it will create motivation.
This is even more important if you are writing a seasonally themed book.
For example, if you are writing about something that is a trend, you do not want the trend to be over before you release your book. By then, the number of readers will be far less. Thus, you cannot assume that you have all the time to write your book. You do not.
To keep your book fresh and relevant, you must get it out as quickly as possible. But, this is not to say that you should rush your book. Do your best to make your ideas clear.
Take the time that you need but don't procrastinate because then the drive to complete this book will wear off. You have a readers out there that need your book.
Milestones
Milestones are different from schedules. They deal with the writing process whereas schedules deal with the bigger picture or the end goal.
Using software like Aeon Timeline can help create milestones that will help you manage your book easily.

Your milestones move you toward this end goal and help you get there. You can set daily milestones, weekly milestones, or even monthly milestones. These are goals targeted at how much of writing you get done – such as how many words you write in a day or what chapter you complete by the end of the week.
When you set schedules and milestones, make sure that you write them down as this is the best way to make yourself do them.
You can also put them in a portion of your house where you can see them, such as your bathroom mirror, your bedroom wall, or just above your writing table. This will remind you often of what you have set out to do.
10. Get a Professional Book Cover
Before you release your book to the world, you want to get a beautiful cover made for the book.
Make sure this book cover is professional and reflects the idea in your book as well as the title. There are online tools that can help you do that. You can also employ the services of professional cover designers.
Or, you can create your own book cover with Canva.

You can choose from different free templates, tweak it, add images, add icons, and do a whole lot of things with their simple drag-and-drop designing tool.
11. How to Write a Nonfiction Book with Editing
Perhaps the most crucial part of writing your nonfiction book is the editing.
You can begin editing your book yourself. It is not advisable to send your first draft to a professional editor. Read through your book and correct all the grammar and spelling. Add all the niceties that you have been tempted to add all along.
Read through your book at this stage as though it was written by someone else and jot down your criticisms.
Self-editing can be difficult. For some writers, it is almost impossible. If you want to be celebrated with your book, however, you must learn this skill.
You can use editing tools like Grammarly and Hemingway Editor that are free to use and will help you a lot in editing and improving readability.
Remind yourself that you are doing this to make your book come out even more exceptional.
Three Stages
Edit the book three times and send it off to beta readers on each occasion. The beta readers should be different each time and you should take their opinions into your next round of editing.
When you are through with this stage, it is time to send your work off to a professional editor.
Professional editors cost some money but they are worth the price. They bring a new perspective to your work and align the book with the expected standard of writing in that genre.
Your editor might schedule meetings with you to go over their suggested changes. This is a crucial stage of getting your nonfiction to a professional level. Professional editing is significant when it comes to how to write a nonfiction book.
As with any stage of your book, the final opinions remain with you. You must decide whether the changes made by your editor work for you.
Note that if you are publishing through a traditional publishing house, you might not have as much liberty with the editing process.
This is because the publisher knows precisely what is most likely to sell. The self-publishing arena is much more flexible and you have more control over the outcome of your book.
It Takes Dedication to Write a Nonfiction Book
Once your editor has gone through your book and made it more professional and you have made a stunning book cover, you are ready to publish.
This is the stage where you decide which publishing options will work best for you. You set your publishing dates, prepare for book launches and get to work marketing your book.
When it comes to how to write a nonfiction book, the tips that we have discussed in this guide will make the process easier and more streamlined for you.