Writing a children's book can be pretty easy and simple these days. It does take one with a credible idea to write a book that will intrigue children who have a very short attention span.
So, the onus is always on the writer to write a spell-binding book, a fascinating one that will keep the children sharp and interested to make sure they want to keep reading the book through to the end.
This is why it is important for authors to know how to write a children's book. Children's books have a unique set of features and it is important for authors to keep these in mind when attempting to write one.
These steps will help you through the process:
Understand the key features
Know your category
Put emphasis on character
Make the story engaging
Use illustrations
Create a title
Edit
Consider some essential factors
Know what to avoid
If you have been struggling with how to write children's book that will succeed, then worry not because here you will be getting detailed information on how to write a children's book with no more extended stress or struggle.
Children's Book Template
Writing a children's book isn't as easy as some tend to think. It requires lots of planning and a special skill set.
Using a template can help you keep everything straight and make sure you include all of the necessary elements: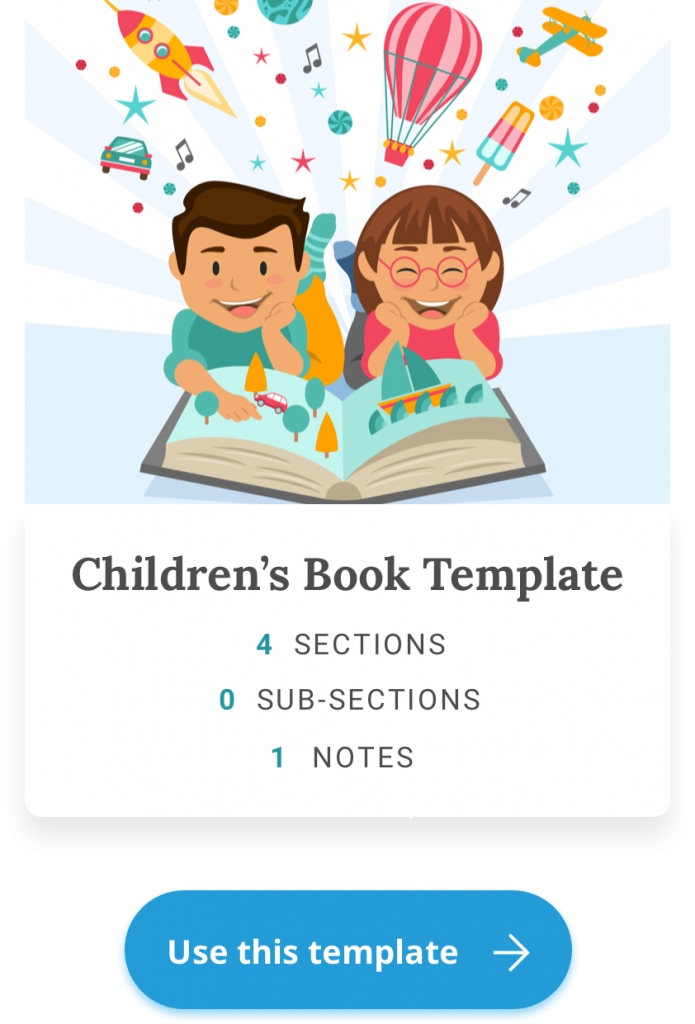 Fill in the template with your desired details as you go through these steps.
How to Write a Children's Book in 9 Steps
1: Know the Format
When you think about how to write a children's book, some characteristics are unique. There are some children books that are like a permanent fixture, a staple to all childhoods.
Dr. Seuss and Robert Munsch have written many of these. It may be a good idea to keep some of these on hand as you write yours.
Some things to keep in mind about children's books:
Be familiar with the category and age you are writing for, and how saturated the market is.
Create characters that are easy to understand.
Make the story simple but engaging.
Use age-appropriate language.
Use an illustrator.
Create a quality and catchy title for your book.
Edit your book thoroughly.
2. Know Your Category
The first thing that you need to determine is the age group you want to write for and then choose a relevant category to target that age group specifically.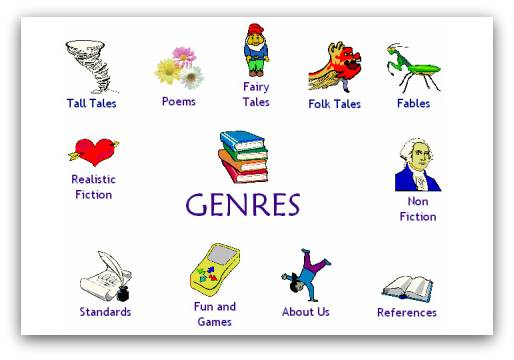 When children are young, their interests and levels of attention change rapidly. A 2-year-old and a 4-year-old will be reading very different books.
Do the necessary research and make sure you write something appropriate for your chosen age group. Consider these factors to determine if your book is age-appropriate:
Think of an appropriate style.
Brainstorm appropriate topics and themes.
The length and plot complexity. Remember that each age range will have different levels of comprehension and understanding when it comes to following a storyline.
Children's Book Categories
The children's book market is vast and versatile. There are many different types and categories of children's books that authors can choose from.
Picture Books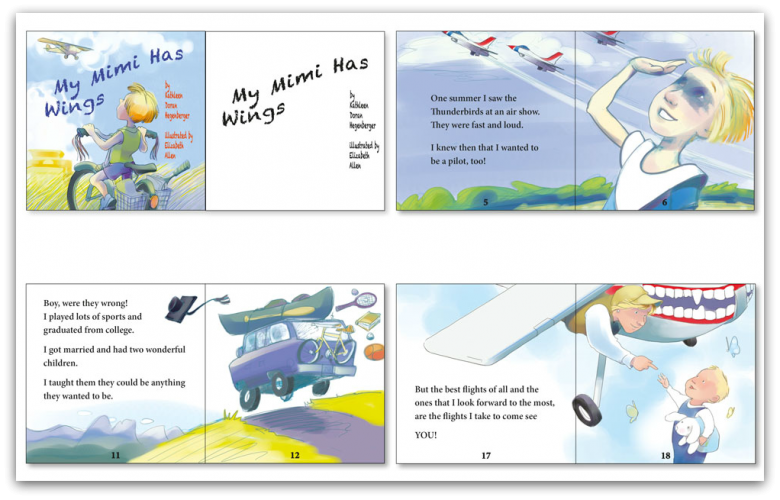 This is a kind of book that should be written mostly for children from 0-7 years. These are books that have lots of illustrations to compliment the storyline.
These books are also meant to teach kids how to read so it should have more pictures and fewer words. It should also have lots of rhyming and easy flow so that young children can follow easily.
Early Readers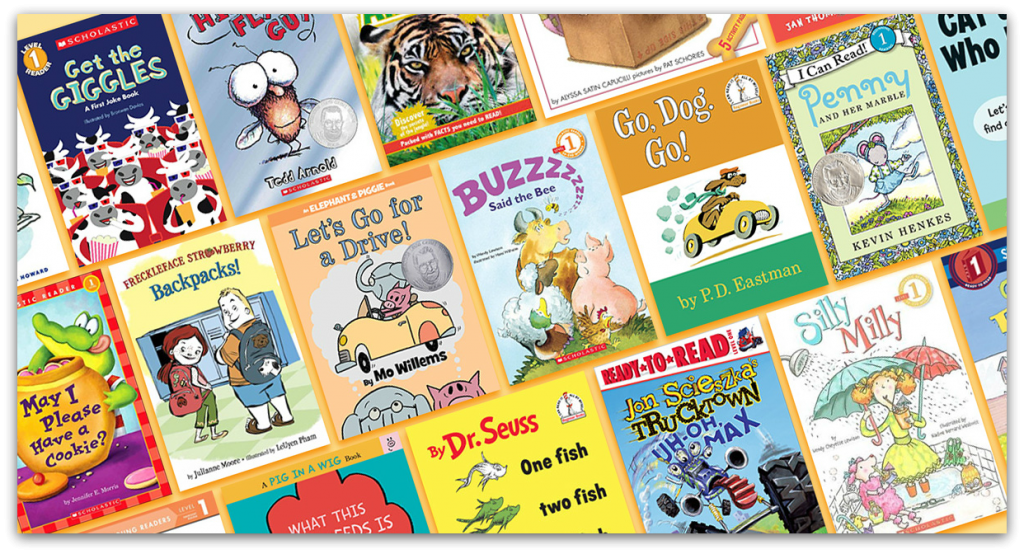 These are books mostly for children ages 6-10. These will be transitional books. These are books that fall in between picture books and middle grade.
These books should be able to help children grow away from the picture book, so it should contain simple words. They should start to get longer – perhaps around 2000 words or so, and contain some illustration but not too much.
Middle Grade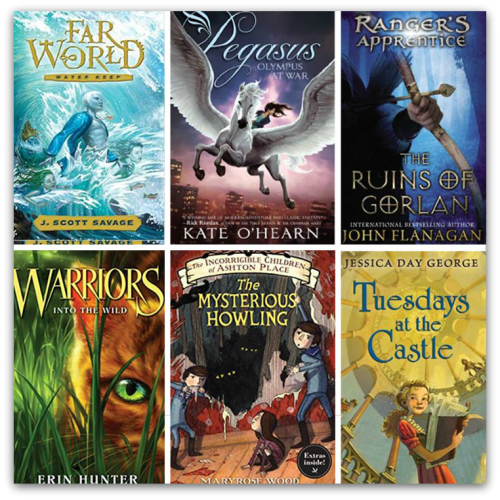 These are books written for the ages of 8-12. This level of a book should help a child become an independent reader. It should be more of a fiction book. Length should start reaching around 10,000 words, and pictures should be very minimal.
Young adult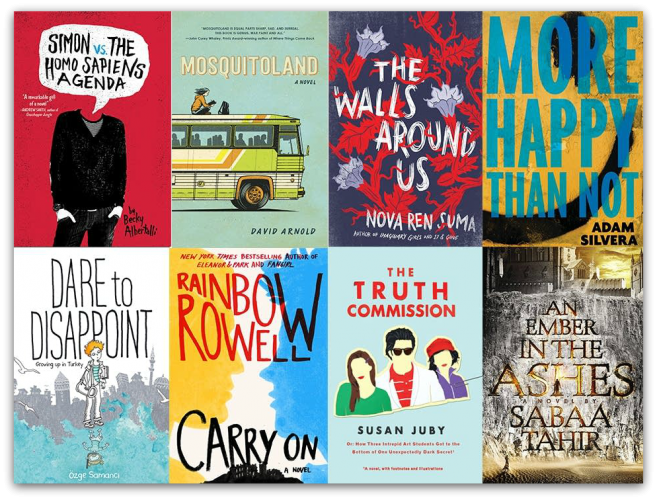 These are books that can be read by children above 12. The children are nearing young adults now so the book should be slightly more advanced. Illustrations can be eliminated while the word counts increase tremendously – to 20,000 words or more.
3. Use Characters for Easy Understanding
Children are not like adults in that they cannot easily comprehend abstract things. If you know how to write a novel, it doesn't necessarily mean you will be able to write a book for children.
It is by nature that they will become fascinated by the characters you build. So, if you want to go far as a children's book author, then you need to write a book that focuses heavily on the characters.
You can use a memorable character of their own age to help them relate to what your book is about. Use easily relatable characters and insert them into easily relatable situations and storylines.
4. How to Write a Children's Book with an Engaging Story
Write a story that your chosen age group can relate to. Let the theme of your book make a significant impact on the children.
They will appreciate storylines that drive actions, allow them to make decisions about what's happening, and challenge their thinking in an age-appropriate way.
Keep these points in mind when developing the theme of your book:
Be relevant to your readers.
Your subject should be simple.
Fully explore the theme of the book.
Use age-appropriate vocabulary.
There should be a focus on appropriate vocabulary. Be careful not to use words your intended readers will not understand or relate to. Each category of children will respond to different styles, so write in a way that your chosen age group will like.
The picture book ages will like books with simple and easy to understand words with pictures to help them. They are in a learning stage right now and should be introduced to new words slowly.
Always remember three things when thinking about the right vocabulary for each category: your target audience, use of rhyme, and the age.
5. Use Illustrations
This is one area that brings distinction in children's book.
So, when you are thinking about how to write a children's book, consider if you need an illustration or illustrations throughout the book depending on the children's category.
The picture book age, for example, should be heavily saturated with bright images. Their books should be glossary and colorful. It helps attract them and keep them focused.
To get the illustration right for your books it is recommended that you hire a professional illustrator to ensure you get the best quality images possible.
6. How to Write a Children's Book Title
Once you are done drafting the manuscript, it is time to give the book a befitting title.
A children's book needs you to give it a unique and creative title. Children are almost fickle-minded and different things attract them. Getting a winning and attractive title will be your best bet.
So let your title be outstanding in a jovial or playful way without being overwhelming.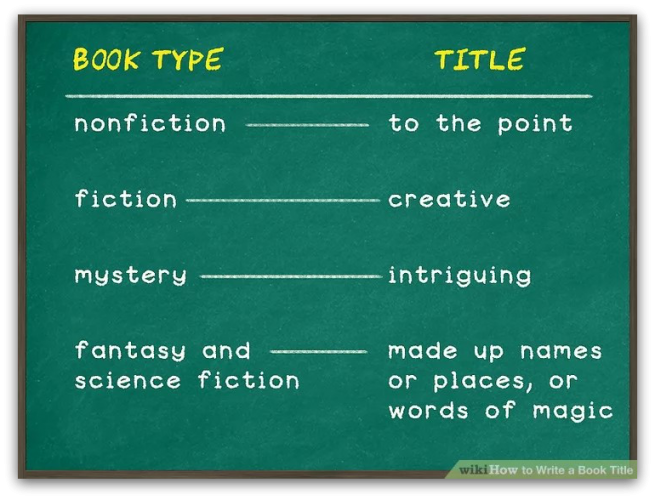 To create a great title always think of something with an entertainment factor. It should be eye-catching and relevant. This is to say make the title work in consonance with the book, a book shouldn't show toys as a title but have gadgets as content.
Let your title be informative too, reveal some information about your book in the title. Consider these tips when crafting the perfect title for your children's book:
Brainstorm alone: Think about it yourself and come up with a title that you like.
Use title generators: If you still can't think of a great title after brainstorming then help yourself with a title generator. This will help narrow your thinking and at the very least, jump start your creativity and imagination.
Test your title: This is a way of finding how acceptable your title will be with your targeted readers. Seek out opinions and feedback from others.
7. Editing
This is one of the most significant steps when you consider how to write a children's book.
Editing is unavoidable when preparing your children's book for publishing. Your children's book and the message therein might be excellent, but if grammatical mistakes are running rampant, your sales will be affected.
If you can send the book out for editing and correction by a professional editor. Don't do all the work alone: writing, proofreading, and making corrections. Let another pair of eyes go over it before publishing.
Your editor will find mistakes that you missed and offer a different perspective. They will give professional advice and suggestions. You should try to follow most of their instructions as it will likely help in the sales of your book.
You can also use editing tools like Grammarly and Hemingway app.
8. Guidelines on How to Write Children's Book
There are some additional factors you need to consider when learning how to write a children's book:
Write in the present tense. Children enjoy books written in the present tense, they are experiencing as it is happening rather than reading it as if it in the past. It helps to engage them in the story.
If a sentence doesn't contribute to the plot or character, it won't make sense to use it.
Let each character in your book be different from one another.
Use the first-person narrative if you need the children to see the story or event through your eyes. If not, use the third-person narrative to give you the freedom and flexibility you need.
Choose your writing style and stick to it.
You can make your book suspense-filled and action-packed to draw the children to it. Children wouldn't give a second look at a boring book.
Use realistic dialogue. Children like to read the way they talk for their age. So, try to listen to the real conversation of your targeted readers and write according to their vocal style. Make an effort to be around that age range more often to get your writing right.
Be careful with your tenses; try to maintain your initial tense. If you had used the present tense, then stick to that. Basically, just be consistent.
If you are bored with your book, then your readers will be too.
9. How to Write a Children's Book: Things to Avoid
Writing a children's book has its own unique guidelines that should be followed. This does include some things that should not be done:
Avoid the excessive use of adjectives and adverbs
Don't talk down on children with your book; children are no fools even at their tender ages, they can discern that from the book.
Don't be too preachy with your book. Don't write it as a lecture.
Don't write something fake. Be authentic and realistic.
Avoid the use of inappropriate art for a book, let the artwork depict the story and don't oversaturate the book with text.
Use minimal characters and avoid side plots.
Avoid creating a main character that faces challenges that they can't solve themselves.
Don't just tell a story but give a narration.
You've Learned How to Write a Children's Book
Now you know how to write children's book, you are all set to start writing your first ever book.
Writing a children's book is like building a formidable military force. You will need a lot of patience and understanding to pull through. Let the foundation of your book be excellent, to get this right ask yourself why you are writing the book.
Think about what you want your book to teach the children. Answer these questions sincerely so that you will write a book that is real and honest.
Follow all the guidelines given here and you will be able to write a great children's book in whichever category or age range you choose. Children naturally love books that have a little creativity and individuality, so go ahead and write your book that way.